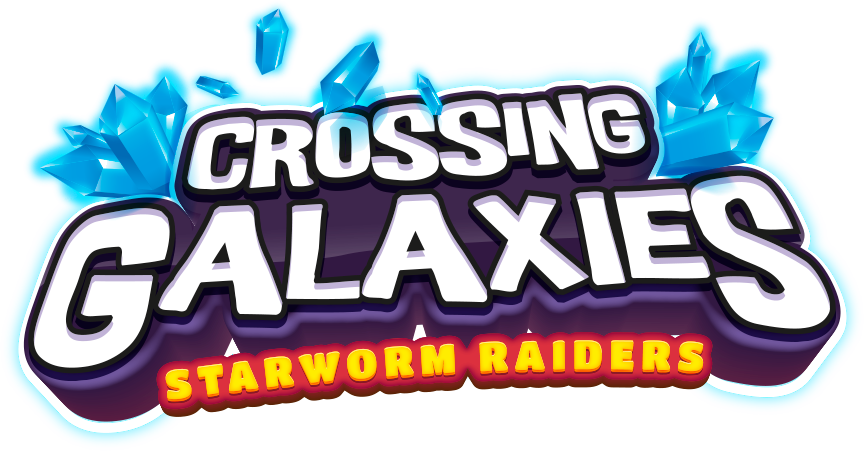 Crossing Galaxies: Starworm Raiders
Most building blocks are in place! We are ready to start creating the game that will be played in the stand we'll occupy in Zona Indie during the Tenerife Lan Party, in about a month and a half.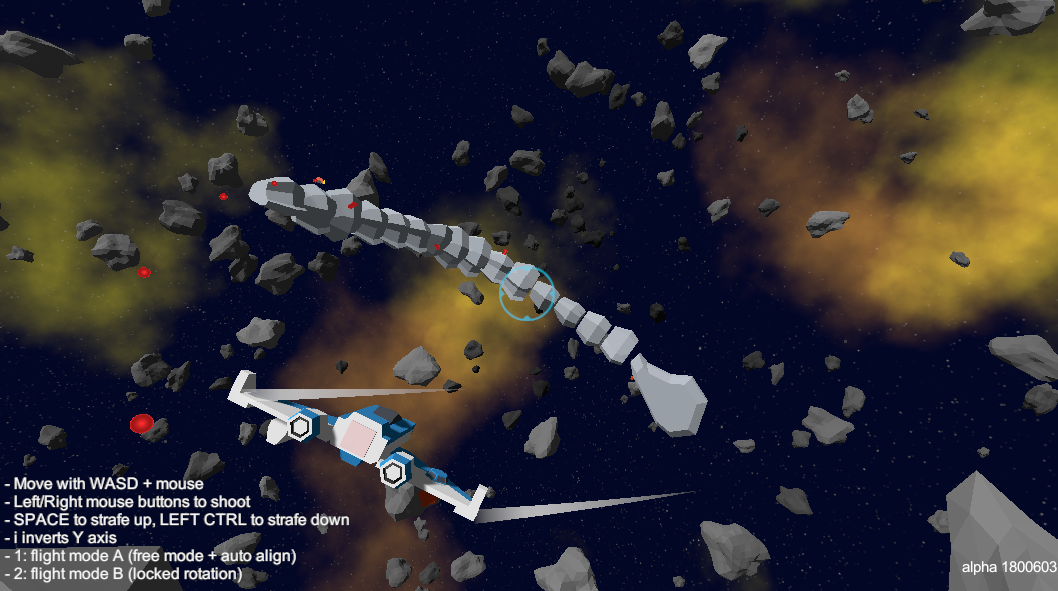 Crossing Galaxies: worm raiders will be a local multiplayer PvP game where two players compete against each other harvesting a Starworm. In a single player version players will harvest the Starworm while trying to overcome its defenses. The goal, for us, is measuring player's reactions and improve navigation and combat mechanichs. From previous experiences at Zona Indie we expect around 300 games, enough to catch weird behaviours, hotfix them and hopefuly improve core mechanics.
Meanwhile, in this week's build you'll find:
New spawn-play-die-cycle. Player will respawn when killed by the starworm defenses.
A huge starworm crosses the scene. In the final version, a game will end when the worm reaches its goal. Whoever has more crystals, wins the game.
The starworm is able to spawn harvestable crystals and turrets for self-defense. No UI shows the crystals you have harvested, yet.
But the most important test is the new flight mode. We were not too happy clamping pitch rotations. While we still want to keep the game simple enough, we also want to give players freedom to fly around. In this version you can test two flight modes by pressing 1 and 2:
1.- Is a new semi-free flight mode where you can turn around however you want. You may, for instance, fly around an asteroid to inspect it from any angle. However, as soon as you start flying forwards, your ship will automatically align itself to a fictional horizon and Up will still be Up. We think this mode is the best of both worlds.

2- This is the constrained flight mode of previous versions. You can't turn past 80º, so inverted flight is impossible. Nice to keep things casual, but awkward in the middle of a dogfight when you find out you can't keep turning!
Finally, we have our first concept art! Juan José Velázquez joined our team and designed this cool worm raider. If he has the patience to stay with us for this whole month, Worm Raiders will look pretty decent!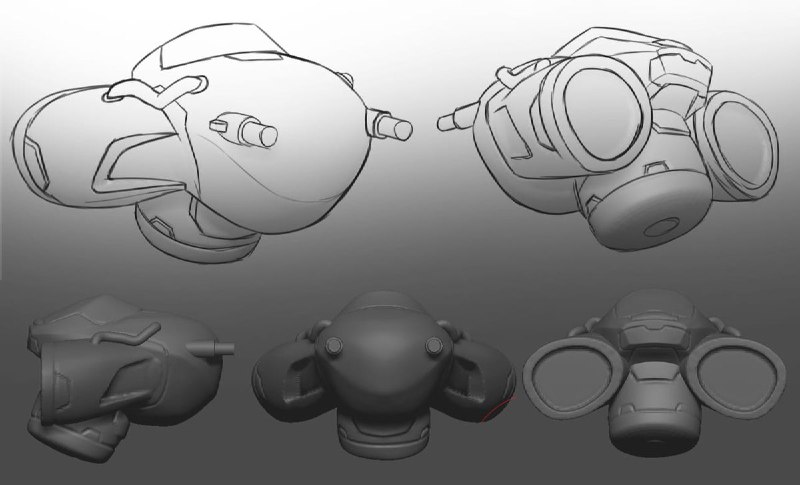 Please download the current build, toy around and tell us what you think!

Get Crossing Galaxies: Starworm Raiders