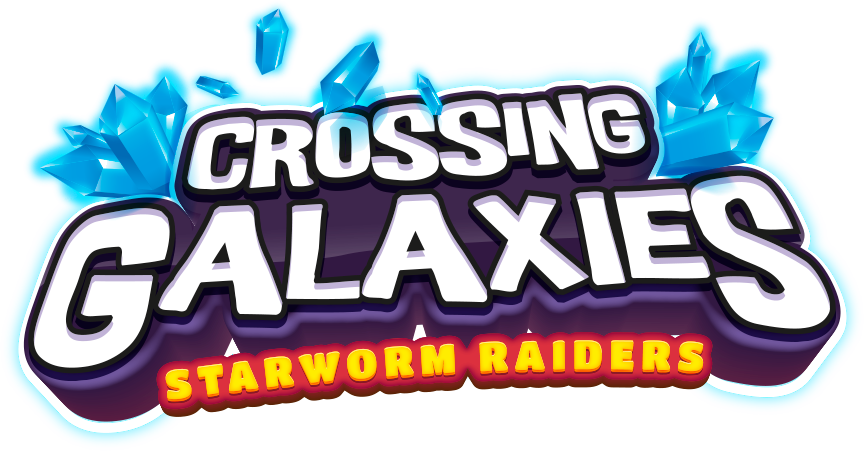 Crossing Galaxies: Starworm Raiders
Crossing Galaxies: Starworm Raiders
---
Two weeks ago we spent five days at Tenerife Lan Party 2018, a huge technological event in our island where thousands of gamers, geeks, otakus and well, you know, our kind, meet each year. The organization lends local game developers a space called Indie Zone where we can show our games, where Crossing Galaxies: Starworm Raiders was played the whole week.
According to logs - some went missing - it was played between 350 and 400 times. We hotfixed the game 19 times, fixing small bugs and balancing gameplay. We held five tournaments and all in all we had lots of fun watching all kind of people play: boys, girls, kids with their parents, teenagers and adults alike.
Our main goal with this minigame was figuring our whether our idea of a space game that anyone could play made sense. Space games like Wing Commander, XWing/Tie Fighter series, Elite: Dangerous and even No Man's Sky are usually quite niche. Even among hardcore gamers! Mostly because they force players to think in six degrees of freedom (you can move and rotate in the three axis), so getting disoriented is easy.

It seems we made something right: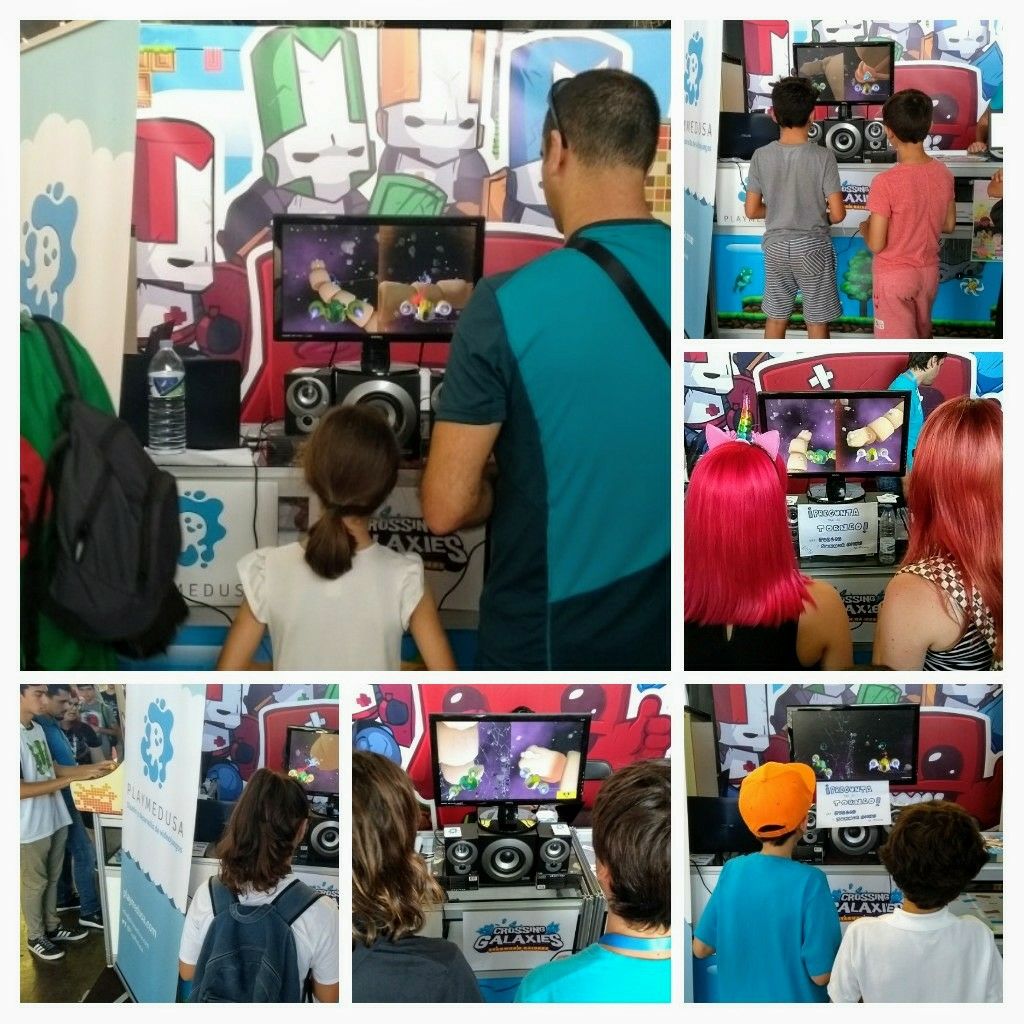 The huge starworm sets a clear anchor that players can use to orient themselves. But it's also that player's ships rotate by themselves to align with the horizon, creating an 'up' and a 'down' (even without an enemy's door, Ender).

Crossing Galaxies: Starworm Raiders has evolved a lot in these past months. From ugly cubes and rough dummy models to a cartoon-like universe much closer to what we originally had in mind, with huge creatures and toy-like spaceships and a superb soundtrack.
It is a successful test of how one of the galaxy nodes in the bigger game we have in mind would work: a small scene where players navigate, interact with objects, solve puzzles and fight foes in order to repair the stargates that will allow them to explore a small galaxy.

Thanks to everyone who visitted us and played our game: your opinion was very valuable to us. Watching you play and have fun meant a lot to us!

We are eager to move on and start working on the next game!

Get Crossing Galaxies: Starworm Raiders